---
28. 2. 2007
Stephen Harper - ještě jako vůdce opozice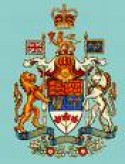 HOUSE OF COMMONS
CHAMBRE DES COMMUNES
CANADA
OFFICE OF THE
LEADER OT THE OPPOSITION
BUREAU DU
CHEF DE L ´OPPOSITION
Dear Mr Stejskal:
Thank you for your letter to Stephen Harper requesting information about the Conservative Party of Canada. Mr. Harper appreciates your interest and has asked me to respond on his behalf.
At the moment we do not have a mailing list for updates through registered mail however, the part does send out an electronic newsletter available via e-mail. Please feel free to forward your email address to Craig Cantin, Manager of Technical Services, at cantin@parl.gc.ca to be pleaced on this list.
I would also direct you to the Conservative Party web site at www.conservative.ca . This is the most complete source of information about the Conservative Party. This site includes new releases, speeches, information about our leader, Conservative Party position on current issues, and the work that our members are doing in Parliament and across the country.
Thank you for contacting Mr. Harper and for your interest in the Conservative Party. I hope that you will find that the principles and policies of our party reflect your views and offer you fresh hope for Canada´s future.
Sincerely,
Salpie Stepanian
Assistant to the Leader
Mr. Stephen Harper před federálním parlamentem v Ottawě.

Celkový pohled na komplex kanadského federálního parlamentu v Ottawě. S proslulou Peace Tower uprostřed.
Logo Conservative Party of Canada